Bitsy's back baby, she's back! I cleaned her and fired her up, and she's good to go! Actually sewing seems much smoother now, I guess they did some good fixing and tweaking at the shop! I sewed all the rows together...
I cut them apart and started sewing up these simple blocks...
You know what I did this time? I really paid attention to a
scant
1/4" seam. Usually I sew right up to the 1/4" guide on my sewing foot. Then I wonder why my blocks are always a tad short. Well sewing just a bit smaller than 1/4" really helps. I'm sure everyone else already does this, and I'm just a little slow on the uptake, but I finally got it! Light bulb moment! LOL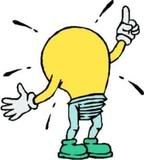 OK, kids will be home soon...but I just wanted to tell you that Bitsy is home and well!
♥ Jen